Herman Tilke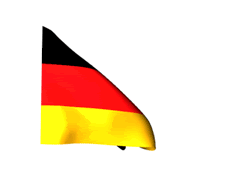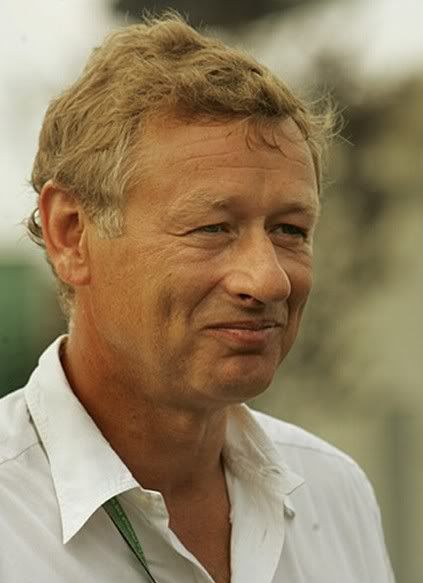 Κείμενο: Κωνσταντίνος Π.

Ο Herman Tilke ιδρύει το 1984 την Tilke Engineering, προσφέροντας ολοκληρωμένες λύσεις στον χώρο του motorsport συνδυάζoντας την αρχιτεκτονική και τη μηχανική.
Το πρώτο του έργο, ήσσονος σημασίας, ήταν μια σύντομη οδική πρόσβαση στη πίστα του Nürburgring. (Αργότερα το 2002 επανασχεδίασε την πρώτη χάραξη στροφών του συγκεκριμένου circuit).
Πρώτη σημαντική δουλειά του την δεκαετία του '90 ήταν η μεταμόρφωση του παλιού και γρήγορου Österreichring, στη κατά πολύ μικρότερη πίστα A1-Ring στην Αυστρία.
Μετά απ' αυτό ο Tilke εξασφάλισε συμβάσεις με FIA για σχεδιασμό πολλών νέων circuit σε πολλά μέρη του κόσμου.
O Tilke έλαβε επίσης μέρος στη ριζική ανασχεδίαση τoυ Hockenheimring στη Γερμανία και πιο πρόσφατα στο circuit Fuji Speedway στην Ιαπωνία.
Σήμα κατατεθέν της σχεδίασης του Tilke είναι η μίξη μεγάλων ευθειών και σφιχτών φουρκετών, οι περισσότερες στην αφετηρία όπου εκεί ενθαρρύνεται περισσότερο το προσπέρασμα.
Πολλοί επικριτές του σχεδιαστή τα τελευταία χρόνια , τον έχουν κατηγορήσει ανοικτά, ως υπαίτιο για αγώνες Formula 1 χωρίς ενδιαφέρον, καθαρά λόγω χάραξης την πίστας και για το γεγονός ότι εξαιτίας αυτού, το πρωτάθλαμα λόγω μειωμένου ενδιαφέροντος, αργοπεθαίνει...
http://www.tilke.de
http://www.tilke.de/en/4_0/4_0.php?page=0
http://www.akgsoftware.de/Tilke-GmbH-Co.362+M52087573ab0.0.html
http://www.thenational.ae/apps/pbcs.dll/article?AID=/20100821/MOTORING/708209934/1089
1998 Sepang International Circuit, Malaysia
2004 Bahrain International Circuit, Bahrain
2004 Shanghai International Circuit, China
2005 Istanbul Park Racing Circuit, Turkey
2006 Cancun, Mexico (σε ανάπτυξη)
2006 Beijing International Streetcircuit, China
2008 Marina Bay Street Circuit, Singapore (σύλληψη σχεδιασμού)
2007 Bucharest Ring, Romania
2008 Swedbank kartodroms, Latvia
2008 Valencia Street Circuit, Spain
2008 Jakarta Street Circuit, Indonesia
2009 Yas Marina Circuit, Abu Dhabi-United Arab Emirates
2009 Motorland Aragón, Alcaniz, Spain (για αγώνες MotoGP)
2010 Dublin Street Circuit, Ireland (χρειάζεται έγκριση)
2010 Korean International Circuit, South Korea (υπό κατασκευή)
2010 Moscow Raceway, Russia (για αγώνες MotoGP)
2010 Kazakhstan Motor City, Republic of Kazakhstan
2010 Atlanta Motorsports Park, United States of America (υπό κατασκευή)
2011 Jaypee Group Circuit, Greater Noida, India (υπό κατασκευή)
2012 Austin Formula One circuit, United States of America (υπό έγκριση)
Σειρά τώρα έχει η σχεδίαση του Austin στο Texas που αναμένεται να βρίσκεται στο αγωνιστικό καλεντάρι της F1 το 2012.
Η πίστα θα βρίσκεται στα νοτιοανατολικά του Texas, κοντά στο αεροδρόμια του Wanderring Creek.
Διαβάστε περισσότερα
http://auto.in.gr/news/formula1/article/?aid=1231057433
Σχεδιασμός του Circuit του Texas στο Austin
Πηγή: http://www.enterf1.com/f1/Ideas-for-Herman-Tilke.asp
DESIGNING THE US GRAND PRIX
The news that Herman Tilke is in charge of designing the new Texas Grand Prix circuit generated a mixed response from the F1 community. Formula One's resident architect is responsible for a number of good circuits around the world but many of them draw criticism for being similar and somewhat generic. Some of Tilke's newer venues are notably lacking in a number of areas and the German is yet to produce a circuit that is universally popular.
Tilke will be under pressure to create a spectacular racetrack in Texas as the survival of the United States Grand Prix may depend on it. An uninspiring venue will make it harder for F1 to attract the US following it craves and the sport is running out of chances to crack the American market.
The circuit's design is mostly complete although Tavo Hellmund, the man in charge of organising the Grand Prix, recently made changes to Tilke's plans for "aesthetic reasons". The final blueprints will be submitted to the FIA in September, and here a few ideas that both Hellmund and Tilke would be wise to keep in mind.
FAST CORNERS
The recent changes to Silverstone prove that modern circuits can be fast as well as safe. All of Herman Tilke's designs feature a mix of corners, most of them mid-speed, but it would be exciting if he built a track that was predominately flat out. Formula One cars are most spectacular to watch whilst cornering at speed so a fast flowing track like the Watkins Glen of old would be great for the US Grand Prix. A banked corner would be ideal given America's oval history, and since a corner like that is currently missing from F1, it would be a very welcome addition.
LISTEN TO OTHER TRACK DESIGNERS
Tilke's formula for overtaking is to run a slow corner into long straight into another slow corner. Generally, this allows cars to follow each other closely but other circuit designers have suggested alternative ways of achieving this. One method relates to the position of the apex within a corner. In theory, a late apex makes it easier for drivers to overtake going into the corner, whilst an early apex makes it easier for them to follow each other on the way out. Off camber exits and banked corners are other options that could generate overtaking in addition to just long straight and hairpins. There is fool-proof method of creating close racing, but Tilke would be wise to have a look at the ideas that other designers have come up with.
GENERAL ADMISSION SEATING
With the exception of Malaysia, none of Herman Tilke's modern circuits give any real consideration to general admission seating. In fact, there are no general admin tickets at all in Bahrain or Abu Dhabi, and the numbers are limited in Turkey and China. One of the best things about visiting a Grand Prix is being able to walk around the circuit during practice to watch the drivers tackle different corners. This seems to be something missed by Tilke who wouldn't have visited a Grand Prix outside of a VIP suite in a very long time. Cheap general admin tickets are a great way to enjoy Formula One and would be popular in the United States where a large crowd would be expected. It would be great to see fans spread all over the circuit instead of being grouped together in a cluster of grandstands opposite the pitlane.
FANS CLOSE TO THE TRACK
Many of the older Formula One tracks give fans the opportunity to get very close to the cars at speed. Monaco is an extreme example but there are also vantage points at circuits like Albert Park, Monza, and Spa where spectators are just a few feet away from the racing. Tilke's modern designs seemingly have less regard for trackside spectators and do not feature many corners where fans can get up close and personal to the cars in action. For example, why aren't fans allowed to get to the inside of turn 8 at Turkey, or near the sweepers at Abu Dhabi? It's fine to have grandstands where people can see much of the circuit, but it's also nice to be close to the cars on track. The location and proximity of spectator areas is something that should be addressed as part of the new Texas venue.
CAMPGROUNDS
The extensive campgrounds at Watkins Glen were a popular feature of the United States Grand Prix in the sixties. Specialised camping facilities would attract larger crowds to the race since they help create a whole experience for fans instead of just an afternoon of sport. Why not have a section of track near the back of the circuit designated specifically for campers? Not only would it boost the atmosphere at the venue, but it would make the circuit a great place to stay at night for those seeking some alternative accommodation.
CONCERT FACILITIES
Live music is becoming increasingly popular at Formula One venues. In addition to the F1 Rocks series, a number of Grand Prix promoters are organising concerts to draw larger crowds and help make their race more of an event. Assuming that US promoters have the same idea, Tilke could incorporate a purpose built outdoor auditorium somewhere around the circuit. Rather than having to erect a temporary stage in a flat paddock somewhere, race organisers would have their own purpose built concert facility. It's only a minor touch but it's often the small things that can make a significant difference.
MOTORSPORT MUSEUM
Circuit investors will want the new racetrack to be a tourist destination all year round and one idea they might consider is to create a Motorsport museum. The Hall of Fame at the Indianapolis Motor Speedway is enormously popular, and a similar (albeit smaller) version in Texas could also be a huge attraction. It's a great way to give the venue a touch of racing history before it has even held a Grand Prix, and to promote the circuit as America's home of international motorsport. With all of the teams so keen to make an impression in the US, it's not impossible to think that some would be willing to donate an exhibit.
SAVE THE TREES
It's probably just a coincidence but none of Herman Tilke's modern circuits have trees. Lush vegetation is aesthetically pleasing and gives the venue some geographic texture. It's a shame that Tilke chose to knock down ALL of the trees in the Hockenheim infield, so hopefully the US venue will have a bit more character than a sterile paddock.
INNOVATION
The Yas Marina circuit in Abu Dhabi made a spectacular debut last year but much the circuit's acclaim was thanks to a number of innovative new features. The circuit includes a pitlane tunnel, a run-off area beneath a grandstand, LCD trackside banners, and fully incorporates the Yas Hotel and Yacht club. It would be great if Tilke expanded on those ideas or came up with something else unique for Texan circuit. What about a figure-of-eight configuration, or a layout that can be changed each and every year (like Paul Ricard), or even a section of track that goes indoors? Something interesting and unique would help establish the United States Grand Prix as its own event.
Herman Tilke has an opportunity in Texas to prove his many critics wrong. There is no doubt that he will design a good circuit but it remains to be seen if he will design a great one.